Ballpark Details/Info
Akron RubberDucks (formerly the Akron Aeors) are the AA Affiliate of the Cleveland Indians.
Canal Park is located at 300 S. Main Street | Akron, OH 44308

For best parking travel west on Exchange Street and there's the "South Stadium Parking Lot" this connects to the Stadium and can be accessed with your scout pass/badge. However, PLEASE NOTE – they will double park to fit in all the staff, players, coaches, and so if you are trying to leave right after last pitch (or before), you may be parked in, especially if you come early. Another (sometimes better) alternative is to continue to travel West on Exchange Street until Water Street. Make a right at Water Street and park in the public parking adjacent or across from the Ohio & Erie Railway Coalition. This parking is free after 5pm and on the weekends. You'll have to cross a bridge and over a canal (SCENIC!) and you'll have an easy entrance through the back of the stadium (left-field corner) and an even easier access out of the park (see map below).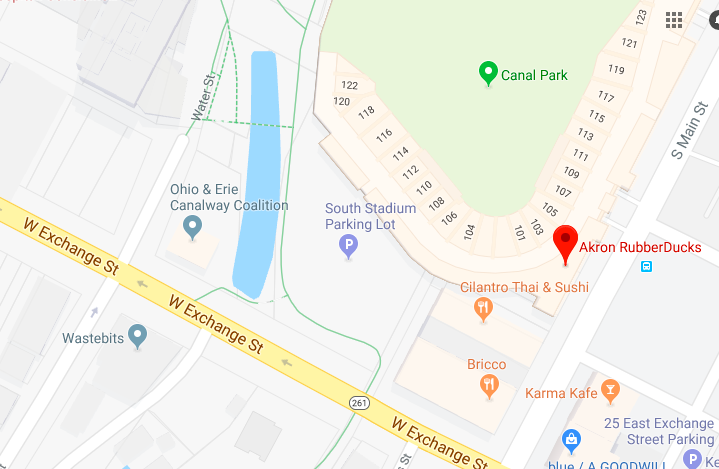 Where to stay
The Courtyard by Marriott at 41 Furnace Street is 1) New 2) Walkable to the ballpark 3) Has a speakeasy in the lobby that is accessible through a telephone booth – DEFINITELY Book here:

https://www.marriott.com/hotels/travel/cakdt-courtyard-akron-downtown/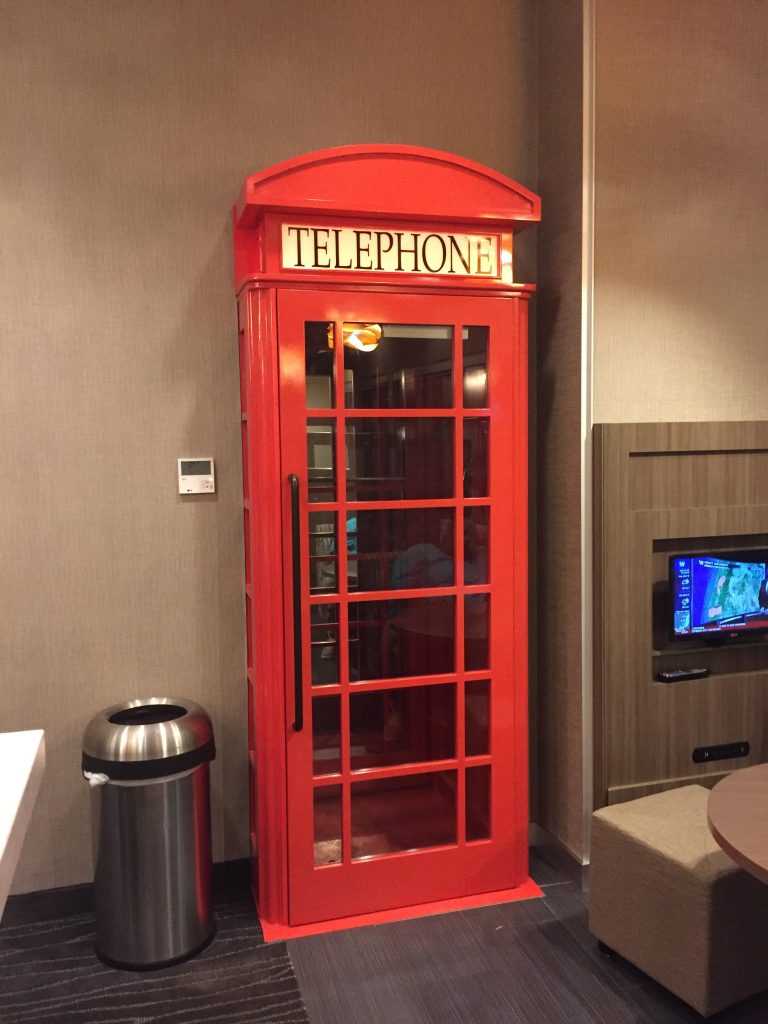 Where to eat
Lunch:
Diamond Deli – https://www.diamonddeli.us/
*Steps away from the ballpark
*Great cookies and potato salad
*Real deli/throwback vibe
*Literally steps away from the ballpark
Chipotle –
*in the University of Akron campus
*minutes away from the ballpark by car
*it's Chipotle!

Dinner:
El Gato Taqueria – https://www.elgatotaqueria.com/
*REALLY good tacos, like REALLY good.
*The Chorizo is bomb.
*They have grilled cactus tacos
*Across the street from the ballpark, open until 10pm but not on Sunday or Monday



Where to drink
Barley House Pub – http://www.barleyhouseakron.com/
*Standard Irish Pub with lots of sports on TV, late night food, and kareoke
*Steps away from ballpark

The Telephone Booth Speakeasy in the Lobby at the Courtyard Hotel!

Other info/Misc

*Home of LeBron James
*Cuyahoga Falls that runs into Gorge Metro Park and Cascade Valley Metro Park – if you want some nature, both located a little bit north of the city. A little bit further up is the larger Cuyahoga Valley National Park
*You can get to Cleveland fairly easy by car to the north or head down south to Canton and check out the NFL Hall of Fame